Cat Cafe
A purrfect way to start the day.
During our sojourn to Seattle, my lovely wife and I found a kitty cafe. NEKO: A Cat Cafe, located at 519 E Pine St, is a sublime spot where patrons can pay a reasonable sum of money to sit in a room filled with kitties while they sip on coffee and eat confectionaries.
A Pawsitive Experience
Located near the heart of downtown Seattle, NEKO: A Cat Cafe, opens at a reasonable 10 am. Staffed by enthusiastic individuals who make some of the best hot cocoa I've had, the cafe has a light and cheery atmosphere. Walking up to the building, one can see the various feline residents sunbathing in the windows. Their inquisitive eyes and little sniffers entice visitors to pop in for a spell.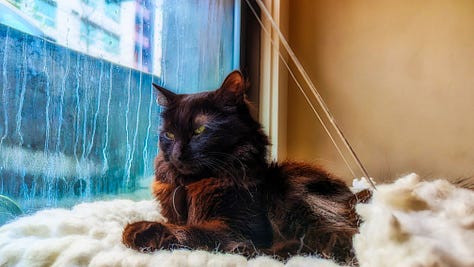 The cafe operates not only as a coffee shop but also as an adoption clinic for the lovable balls of fur. The residents range from strays to those that have been surrendered to a local shelter. It is through the cafe that they are rehabilitated and socialized with both people and other sweet kitties to become more apt for adoption.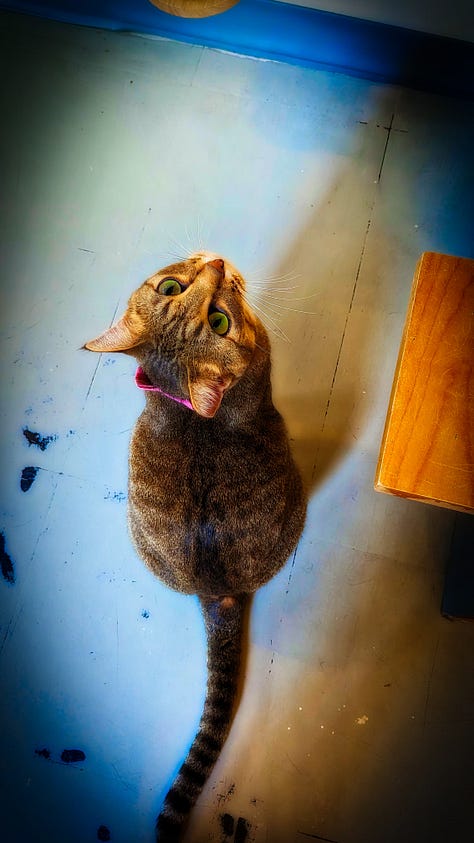 Each session is 45 minutes and in our instance, there were six people in the room with roughly a dozen felines. There were all manner of toys and platforms available to the cats. Some were far friendlier than others, but each made sure to get some scritches in.
It was interesting to see people completely drop their guard in a room full of kitties. Smiles spread involuntarily as baby voices came out to coax tiny babies into their laps. As the session continued, the furry babies became more accustomed to their human visitors and began to play more freely. Some, like Elvira, quickly showed their colors as lap cats and went from couple to couple, stealing all the cuddles that she could.
Aside from the designated room to hang with the kitties, the cafe features plenty of merch, from stickers to beanies and shirts. All of the proceeds go to keeping the place running and its feline denizens as happy as pawsible. If you ever find yourself in the Emerald City and are a fan of cats, definitely book a reservation.